Sharpening of flat and round broaching tools
The BGS product line consists of broaching machines designed for the sharpening of flat and round broaching tools found mainly in the automotive and aerospace industries.  Design and programming of the BGS is based on many years of manufacturing experience and knowledge of the tool industry.  The BGS series signifies not only a broaching machine concept but also a complete technological package consisting of machine and competence in the tool manufacturing arena.
The machines of the BGS series are specifically designed for the sharpening process. The design concept with high dynamics and adapted grinding spindle allow the efficient and economic sharpening of broaching tools. An onboard measuring device probes the tooth root and cutting edge to determine the tooth pitch. 
The machines are available as a standard for tools with circular flutes or through the optional pivoting spindle for circular and helical flutes.
Efficient and economic sharpening of linear and rotary broaching tools
Quick setup times when switching between circular and flat broaches
Easy to program through parameter input
Measuring probes to collect raw parts
Measuring probes to quickly and easily gather the tools geometry for resharpening
Design Characteristics
Ball screw driven table with glass scale
Dressing spindle on the work table (as an option)
Machine Concept
Moving table configuration with a micro granite base
Linear guideway technology
Linear Rotary broaches and 

keyway broaches
Controls
Siemens SINUMERiK ONE
Special software packages for sharpening broaches
| | | |
| --- | --- | --- |
| broachLine BGS (straight) | 2000S-T | 2500S-T |
| Table Drive X-axis | KGT | KGT |
| Distance between Centers (mm) | 2000 | 2500 |
| Center Height (mm) | 280 | 280 |
| Workpiece Diameter (mm) | 10 - 200 | 10 – 150 |
| Spindle Power (kW) | 20 | 20 |
| Grinding Wheel (mm) | 40 - 200 x 50 | 40 - 200 x 50 |
| Sharpening Angle (°) | +91 / -15 | +91 / -15 |
| broachLine BGS (helical) | BGS 2000H-T | BGS2500H-T |
| Tilt Angle (°) | +/-30 | +/-30 |
All values are approximated and may change depending on selected options. All information is subject to change. Home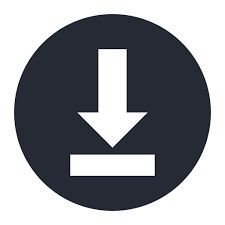 Download DataSheet broachLine BGS