aba History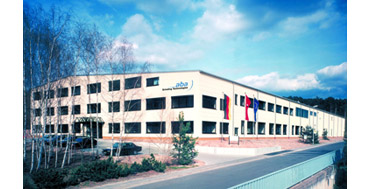 The aba company was founded in 1898 under the name "Messwerkzeugfabrik Alig & Baumgärtel Aschaffenburg", hence the initials aba.
The primary intent was to market and manufacture measuring tools and thread rolling dies.  In 1933, the progression to manufacturing precision grinding machines was realized.
Today, the aba GmbH Company is exclusively focused on the advancement and production of precision surface and profile grinding machines. Annual production of approximately 100 machines of various sizes positions the aba GmbH Company as one of the leaders in this business segment.
Special machines, rotary table grinding machines and bridge or "gantry" style grinding machines complete the extensive product range.
These extremely precise grinding machines fulfil the demands of tool and die construction as well as the highest demands for full production manufacturing.
aba Grinding Technologies has been producing modern precision grinding machines for over 80 years and is committed to continuous development, production and delivery of reliable, precision quality machines.